Reyhan Huseynova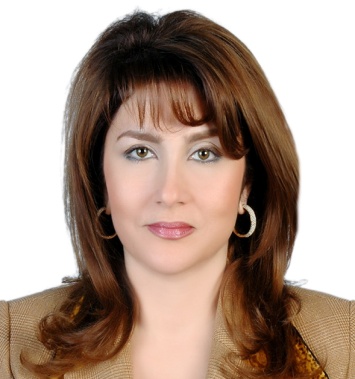 Azerbaijan Future Studies Society
Chief Executive Officer
She is a Professor at Western University. She worked as a Dean of Western Studies and Languages Faculty, then Political Science Faculty and later as a - Vice-Rector at Western University.
She got her PhD in philosophy in 1995 and Associate Professor degree in 2007.
Ms. Huseynova is one of the active members of Association of Culture of Azerbaijan "Simurg" and member of World Association of Non-Governmental Organization (WANGO).
Since 2004 she was elected as a Vice President of Azerbaijan -France Friendship Society.
In 2006 she was publicly nominated as an Ambassador for Peace.
She established Azerbaijan Future Studies Society (AFSS) as a non-profit research centre in January, 2006.
In October 2006 she opened a Node of Millennium Project in Azerbaijan.
In a framework of the Node activity she organized First National Global Challenges Award for High School students of all regions of Azerbaijan and several conferences and workshops on Future Researches.
In 2008-2009 she became the Head of the UNFPA project "Combating Gender Based Violence".
At the end of 2009 her NGO got the grant of the Open Society Institute for implementing the project on "Toward the Europe: European values: the methods of enlightenment"
In 2008 her NGO worked on a joint project of European Union and UNFPA connected with "Teaching Azerbaijan's Adolescents about Safe and Responsible Sexual and Reproductive Behavior".
Mrs. Huseynova speaks Russian, French, English and Turkish fluently.
She is an author of the several papers and works. She actively participates in international conferences and workshops all over the world.